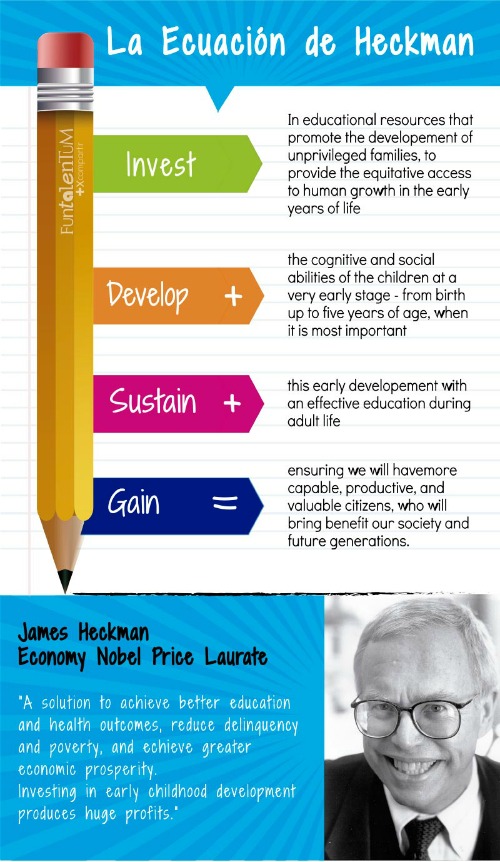 By improving the quality of education and access to early childhood, the country connotes development, reducing poverty, crime, and inequality. Investment in early childhood education – children from 0 to 5 years old – is basic and fundamental for the individual, because it is in the phase of their cerebral and cognitive evolution, putting it in a position to continue to primary school and Secondary education, improving their quality of life.
Education is a powerful weapon in social investment, since it has a great multiplier effect for the population that minimizes inequality gaps. In Bogotá alone, the figures are 596 thousand children between 0 and 5 years of age with a need for education, many in a state of vulnerability and poverty. So far Funtalentum is able to work with 485 children in conditions of vulnerability. Our goal is to achieve the greatest possible coverage, with an altruistic vision of ensuring the integrity of the children.
We consider that our children are a vulnerable population when: They are in situation of forced displacement law 1448/2011, families identified through the strategy for the overcoming of Extreme Poverty (RED UNIDOS), ethnic minority families and / or whose family nucleus obtains Up to 1.5 Current Legal Minimum Wages -MMLV-, that their homes are in SISBEN, whose economic qualification, housing and income, does not exceed 40 points. These guidelines were established by the ICBF and applied by the foundation.
The impact is reflected in the formation of children, integrating a psychological, cognitive, social, and intellectual and solid development, being consistent with the rights they have as citizens, facilitating daily access to basic needs regarding care, health, nutrition.
Office: Calle 4G No. 66 A 10
Olaya Herrera Headquarters: Cr 20 No. 24-88 South
Bogotá D.C., Colombia
PBX: +57-1-742 5770